SEO and Website Audit
Your website isn't driving consistent, organic growth to its fullest potential. Our Website and SEO Audit conducts a comprehensive analysis of your website to identify ways to enhance the site's visibility, increase organic traffic, and improve search engine rankings.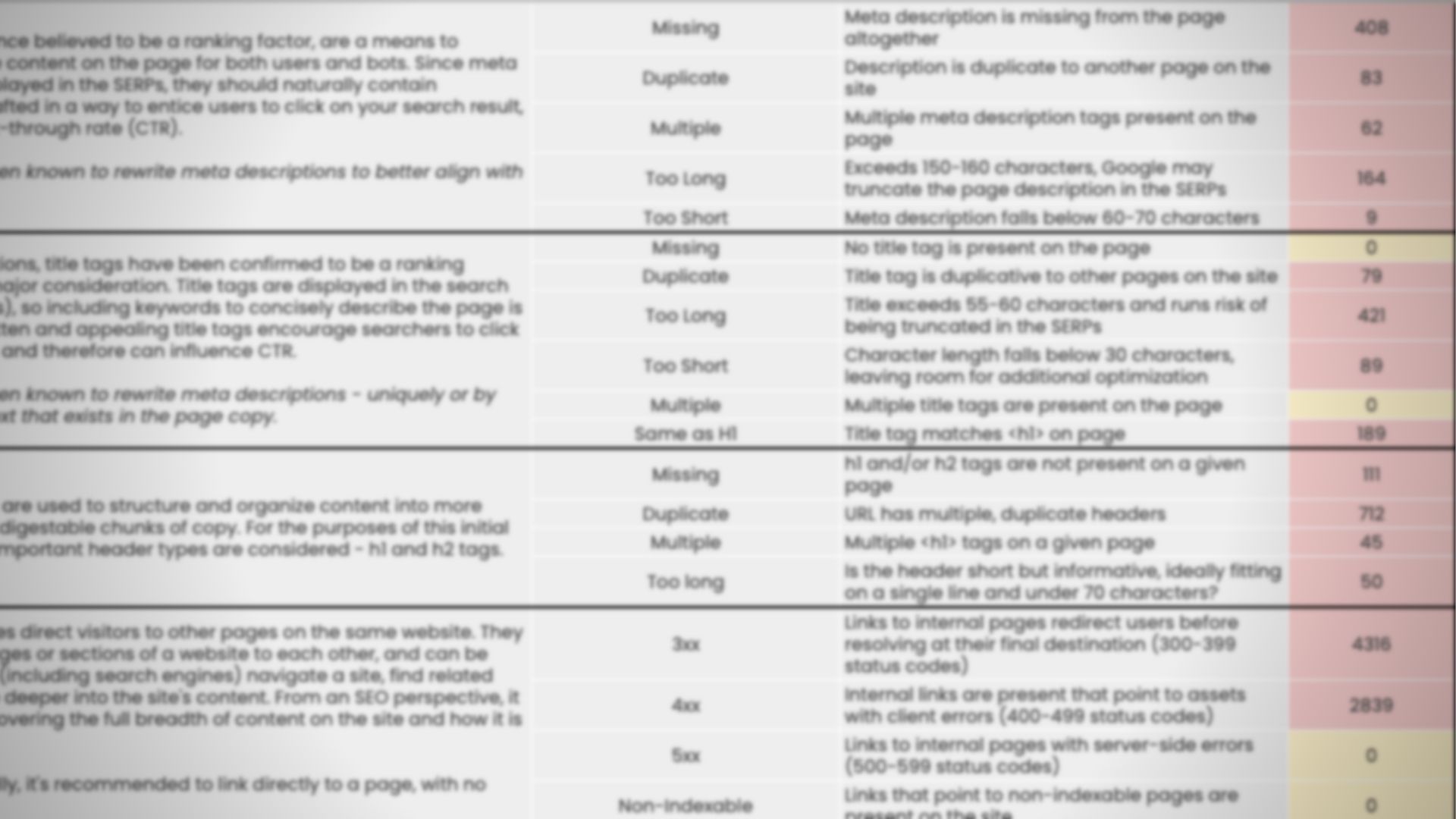 The Process
Share your SEO goals and some other details relative to your existing website and content strategy. From there, we'll ask a few questions and complete our audit in under 2 weeks. The audit will include in-depth recommendations and an action plan for improving your website and SEO performance.
1. Discovery
We'll kick off with a discovery call to learn your goals. And ask some questions about your current process.
2. Audit
We'll start our comprehensive audit of your website against your goals, leaving no stone unturned.
3. Presentation
Two weeks later, we'll regroup to present our comprehensive audit and customized website and SEO playbook.
What's included?
By performing a comprehensive Website and SEO Audit, The Gist can identify areas of improvement and develop a tailored strategy to help your website improve its search engine rankings, drive more organic traffic, and ultimately, achieve better results.
User Experience (UX) Evaluation
Free yourself from dependence on paid ad campaigns and cold calling. Turn your website into an instrument for scalable, organic growth. Get a roadmap in just two weeks.
Get started now.
The audit report will provide a prioritized list of recommendations and an action plan for improving the website's SEO, addressing both short-term and long-term goals.
Have some questions
We are available for a brief consultation to help you understand how our in-depth Website and SEO Audits work. We'll explain the process, timeline and what you can expect from a completed audit. And we'll be prepared to answer any questions you may have.