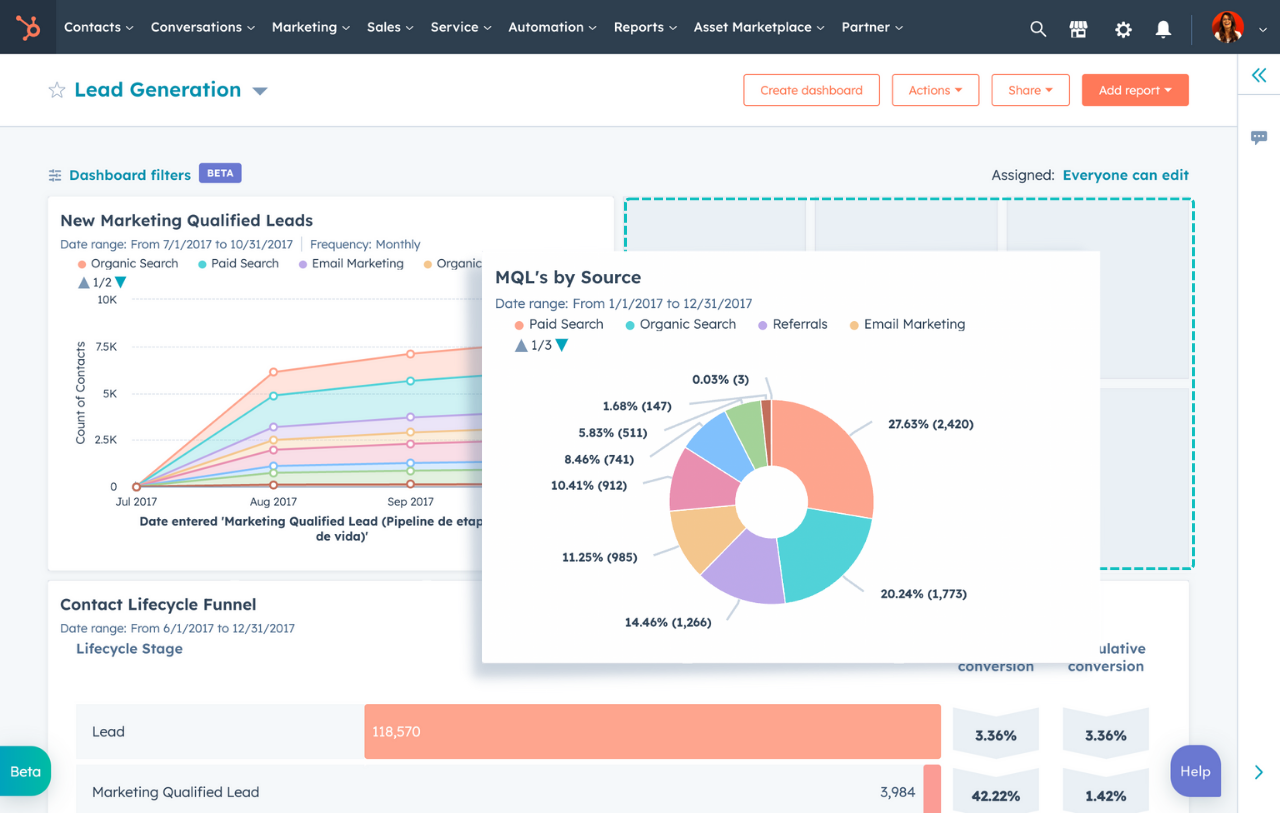 Your CRM should be an instrument for growth.
A CRM is not a just an internal reference or a tool where your team logs information. A modern CRM should enable growth by aligning teams, enabling good work, automating bad work and guiding effective decision making. As a Certified and Accredited HubSpot Solutions Partner, this is simply what we do. And it works so well, we even do it for our own business.
Purchase
We'll help you choose the right subscription(s) or bundle for your business and negotiate your contract to maximize value.
Onboarding
We'll set up your portal quickly and effectively so you can focus on the things you actually purchased HubSpot for.
Training
We'll supplement the robust HubSpot Academy with live training sessions and documentation to bring your teams up to speed, fast.
Maintenance
Evangelism
More than just maintenance, we'll help you maximize the power and utilization of your CRM across teams, functions and use cases.
So that you can orchestrate scalable, organic growth with your CRM.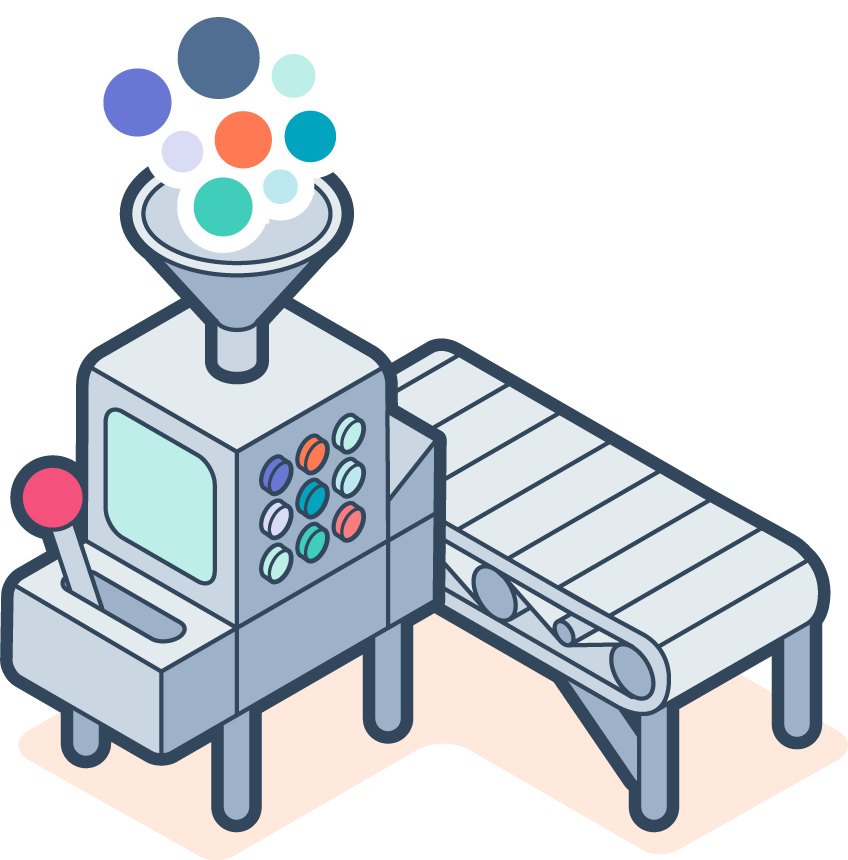 Inbound Marketing
Plan, organize and implement marketing campaigns and systems using website, blog, email, social media and other tools. Attract more attention, convert more leads and report on everything.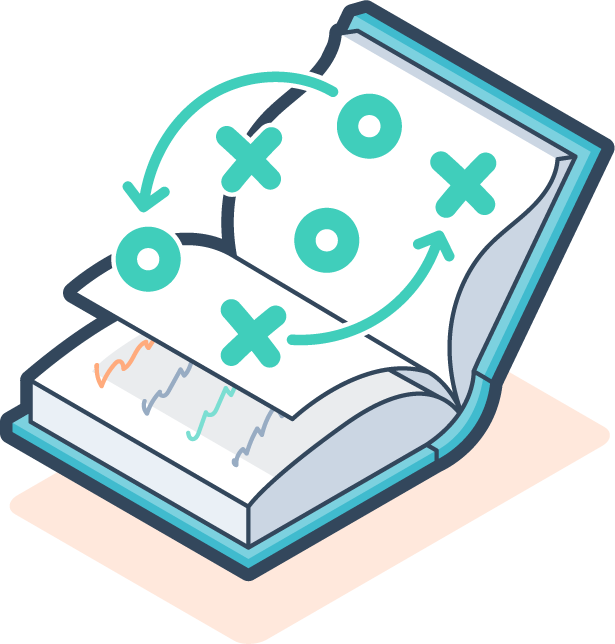 Sales Enablement
Design an implement sales processes that everyone can follow. Invigorate your team with powerful outreach tools. Start conversations, deepen relationships and close more deals at scale.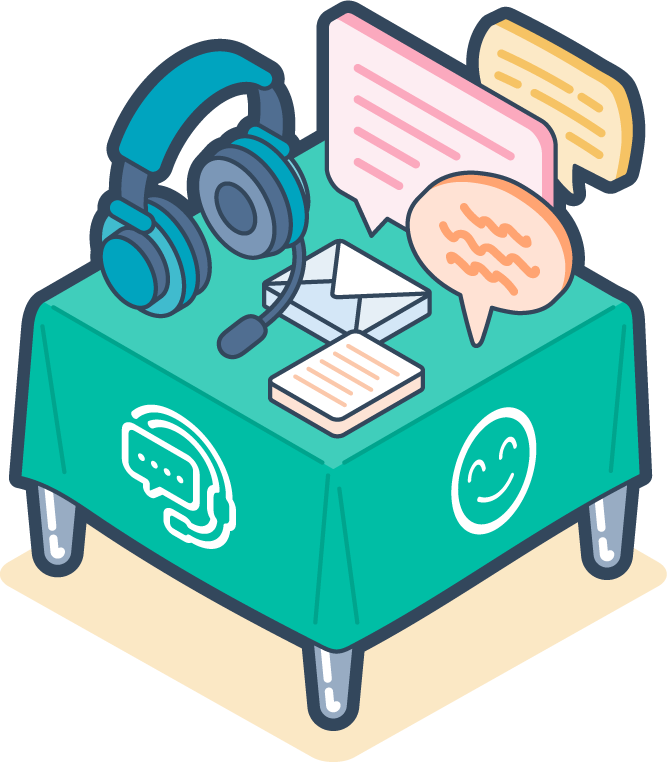 Customer Engagement
Build systems to help you deliver authentic service and grow better by putting the customer first. Deepen relationships, improve efficiency and gain valuable customer insights.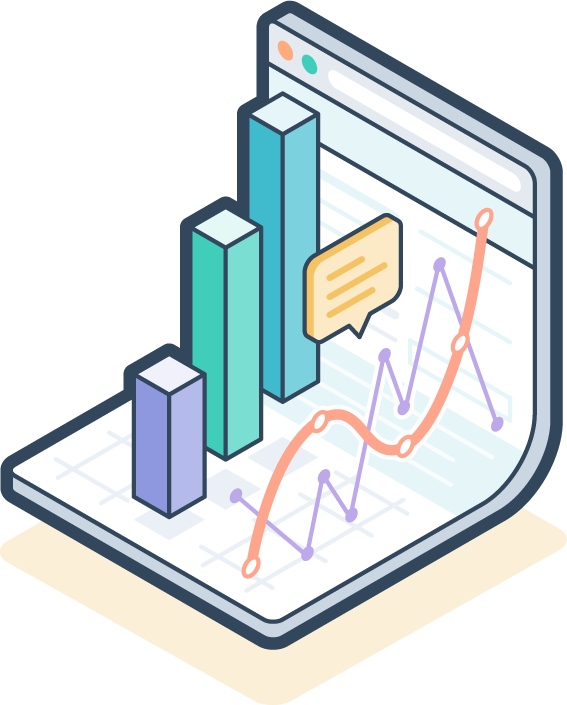 Website Optimization
Grow your business by integrating your website into the growth engine that is your CRM. Create remarkable experiences, personalize content and manage all your assets with ease.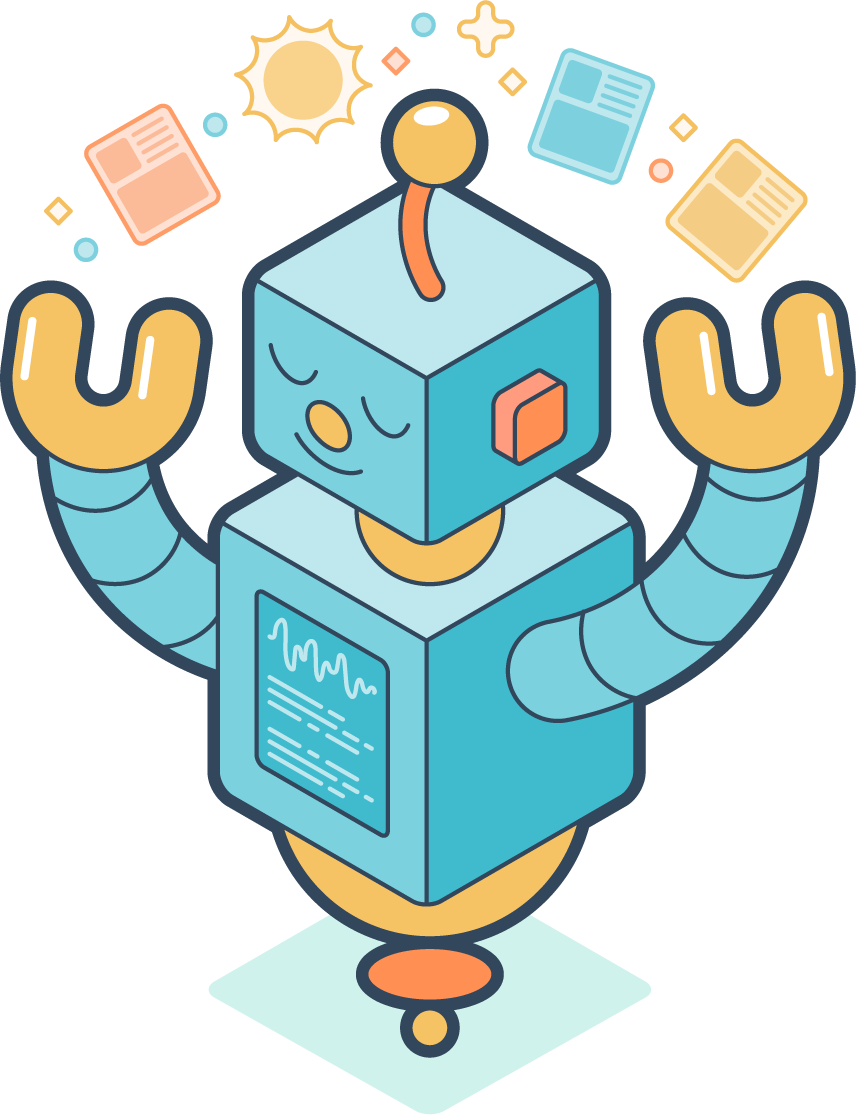 Data Operations
Seamlessly connect all of your apps. Sync, clean, curate and monitor important customer data. And automate processes to reduce friction for your customers and your teams alike.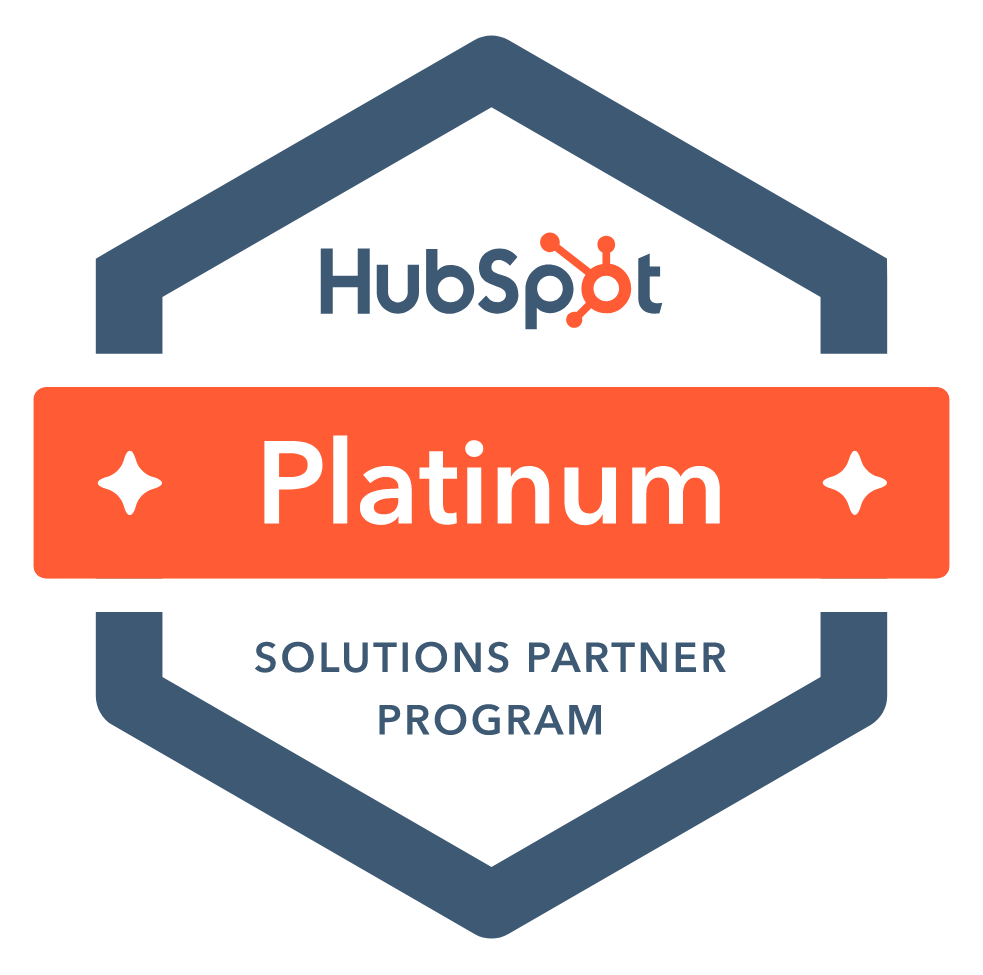 Certified and Accredited. HubSpot or Bust.
As a Platinum-level Certified HubSpot Solutions Partner, The Gist has demonstrated a high level of expertise and proven success in implementing and leveraging HubSpot's powerful suite of tools. This certification signifies our deep understanding of the platform and our ability to help your business maximize its benefits. Choosing The Gist means you're entrusting your inbound marketing to a recognized leader in the HubSpot ecosystem, ensuring effective strategies, efficient execution, and comprehensive support.
Objectives-based implementation sprints to propel you.
We've unbundled the HubSpot implementation process into a collection of specific, actionable sprint projects. Our focused HubSprints will meet you where you are, onboard or accelerate your organization's HubSpot instance and help you get the most out of this powerful CRM.
And strategically flexible maintenance partnerships to sustain (and grow) you.
A specific type of engagement where the expectation and final deliverables don't change, but we decide together when and how we implement them on a monthly or even weekly basis. All delivered with a flat monthly fee. You need a partner that's committed to your core objectives and flexible enough to confront new priorities as they arise. With you every step of the way.
Curious what HubSpot can do for you?
HubSpot is a CRM at its core. But layered on top of your database are a series of tools (called Hubs) designed to help you grow better across marketing, sales and customer service functions.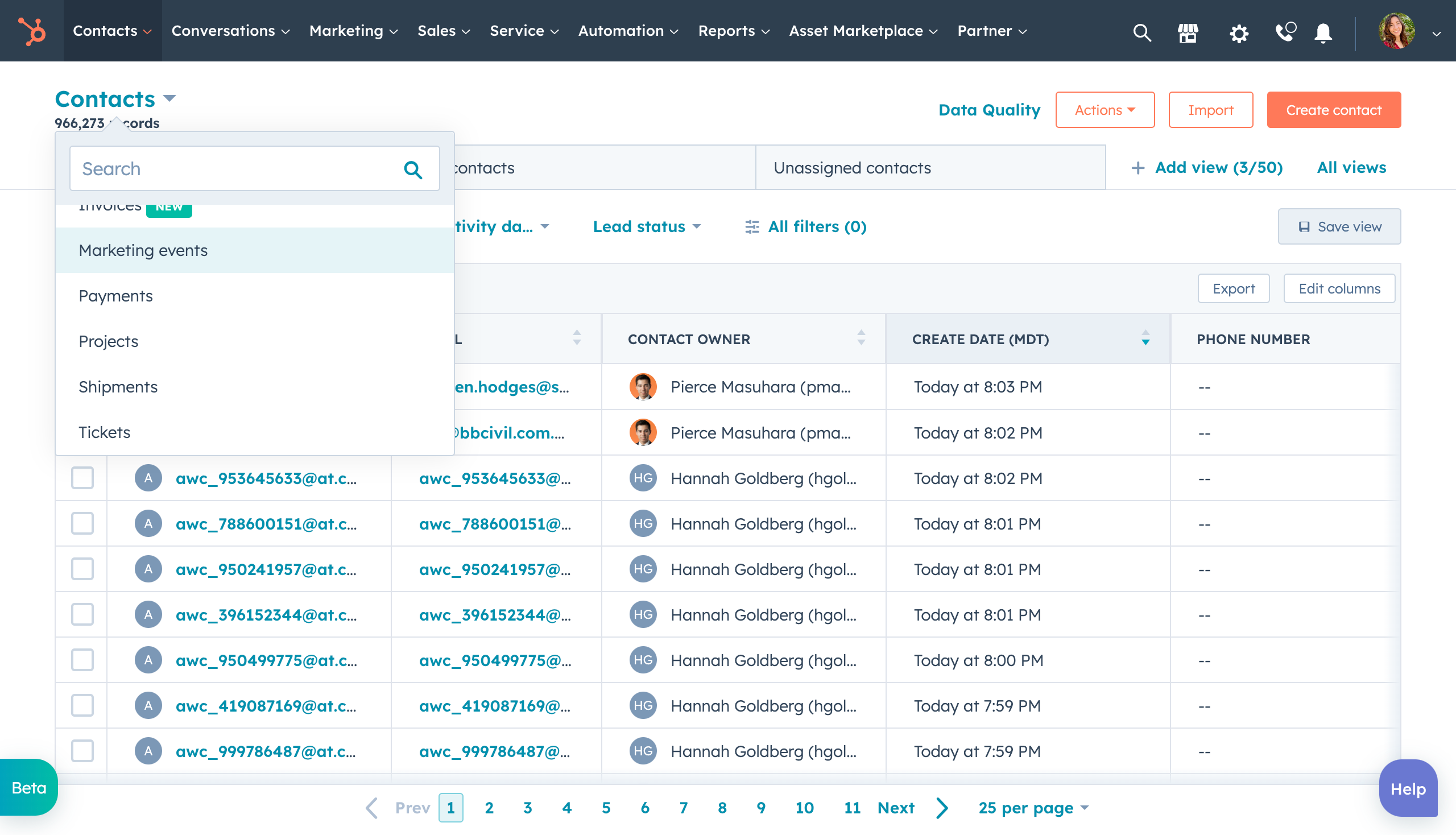 Core CRM
HubSpot's Core CRM is the foundation of their comprehensive growth platform, serving as the backbone of their various hubs. The CRM is designed to simplify the organization and management of customer data, facilitating seamless interactions across all touchpoints. The best part is that all of these foundational features, from contact management to conversational bots, are completely free, making it accessible for businesses of all sizes.
Contact Management
Manage and track interactions with your customers and leads in one centralized place.
Contact & Company Insights
Automatically enrich contact and company records with data to help sales teams better prioritize and personalize their outreach.
Email Tracking & Notifications
Get notified when your emails are opened or clicked to understand how your contacts are interacting with your communication.
Ad Management
Manage your ad strategy and ROI directly from the HubSpot platform to improve the effectiveness of your ad campaigns.
Reporting Dashboards
Create and customize insightful reporting dashboards to keep track of your business's performance in a visually engaging way.
List Segmentation
Segment your contacts into lists to organize and target your marketing, sales, and service efforts.
Task Management
Keep track of your tasks, set reminders, and automate actions to manage your work effectively and efficiently.
Document Sharing
Easily share documents within your team or with your contacts directly from the CRM.
Deal Pipeline
Manage your sales pipeline by tracking deals, visualizing your pipeline, and forecasting revenue.
Live Chat
Engage with your visitors and customers in real-time with live chat.
Conversational Bots
Automate and scale your customer interactions using AI-powered chatbots.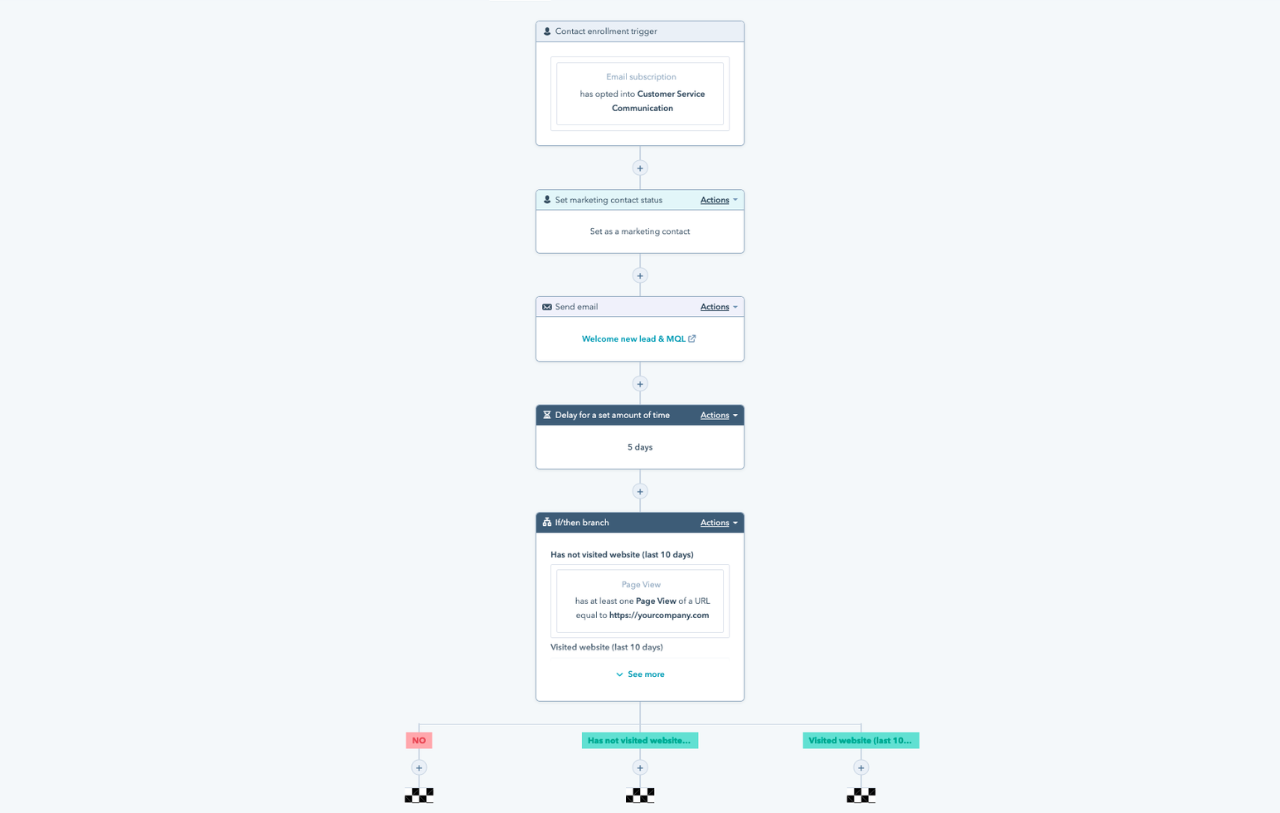 Marketing Hub
HubSpot's Marketing Hub is a powerful tool designed to attract, engage, and delight customers. It's built on the foundation of the free HubSpot CRM and adds robust capabilities for content creation, lead generation, marketing automation, and analytics. The Marketing Hub helps businesses grow traffic, convert more visitors into leads, and run complete inbound marketing campaigns at scale.


Landing Pages
Create and test beautiful landing pages that generate leads and look great on any device.
Blog and Content Creation Tools
Publish quality blog posts that help drive traffic, convert visitors, and establish your business as a thought leader.
Email Marketing
Send bulk emails that are personalized and optimized for different devices and post types.
Marketing Automation
Automate your marketing campaigns to nurture leads, and personalize your outreach based on user behavior.
A/B Testing
Improve your marketing efforts by testing different versions of your content, pages, or emails to see what performs better.
Social Media Management
Manage all your social media profiles in one place, schedule posts in advance, and monitor your performance.
SEO Tools
Optimize your content for search with built-in SEO recommendations.
Analytics
Measure the performance of all your marketing campaigns in one place with built-in analytics.
Smart Content
Create personalized content that changes based on who is viewing it.
CTAs
Design calls-to-action that visitors can't help but click, and personalize messaging based on location, traffic source, device, persona, and more.
Ad Tracking & Management
Measure the ROI of your Facebook, Instagram, LinkedIn, and Google Ads in real time to get insights about which ads are turning visitors into customers.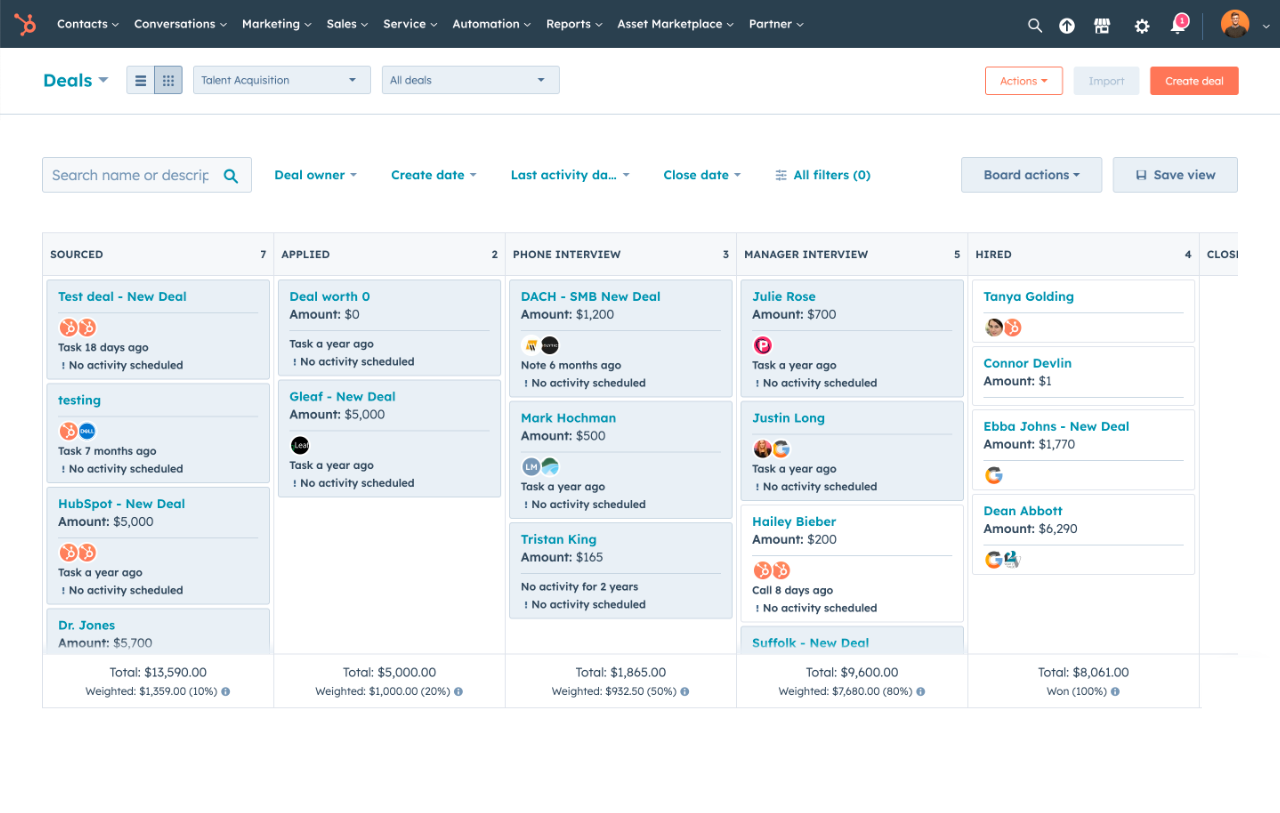 Sales Hub
The HubSpot Sales Hub turns the HubSpot CRM into a full-featured sales powerhouse. It streamlines every aspect of the sales process, making it easier for teams to close deals faster. Built-in automation tools, sales analytics, and seamless CRM integration help sales reps reduce busywork and focus on high-value activities.
Email Sequences
Automate your follow-up process with personalized, timed email sequences to keep your leads engaged.
Sales Automation
Automate repetitive tasks in your sales process, freeing up more time for selling.
Prospects
Track potential leads visiting your site and how they found you, allowing you to make more informed sales calls.
Meeting Scheduling
Eliminate back-and-forth emails with a meeting scheduler that syncs with your calendar.
Quotes
Create professional-looking quotes in seconds, and let customers accept them with one click.
Sales Playbooks
Build and share a winning sales process with customizable, repeatable sales playbooks.
Predictive Lead Scoring
Prioritize your outreach based on a prospect's likelihood to convert into a customer.
Salesforce Integration
Sync your data with Salesforce to have all your lead and customer information in one place.
Pipeline Management
Get deep insights into your sales pipeline to understand and improve your sales process.
Products & Services Tracking
Keep track of your offerings in the CRM, allowing for easy quote creation and deal association.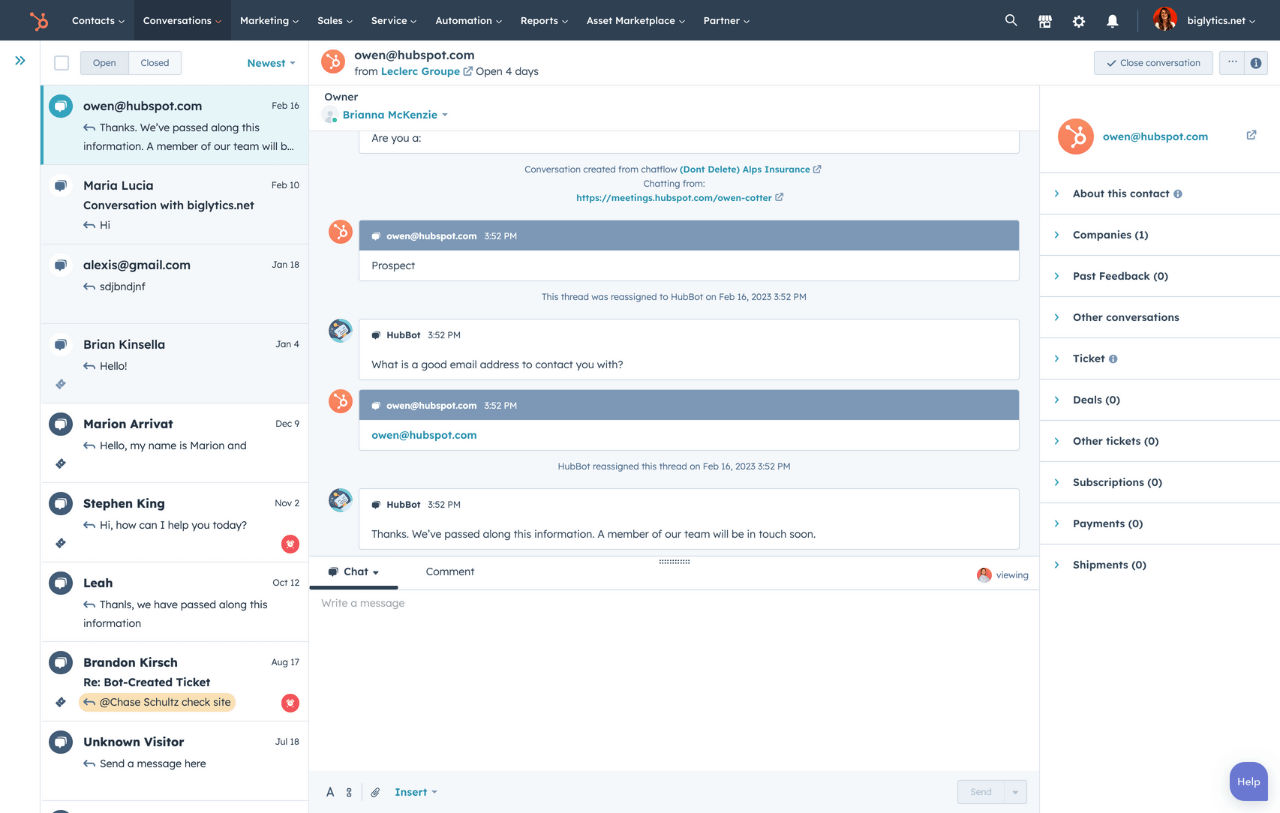 Service Hub
The HubSpot Service Hub transforms your customer service experience, turning it into a growth engine for your business. Built on the HubSpot CRM foundation, Service Hub provides a suite of tools that helps your business connect with customers, exceed their expectations, and turn them into promoters driving organic growth.
Tickets
Manage, track, and prioritize your customer inquiries in one central place.
Knowledge Base
Create and share help articles so your customers can find answers to common questions quickly.
Customer Feedback
Survey your customers and capture their feedback to identify areas for improvement and growth.
NPS Surveys
Measure customer satisfaction using Net Promoter Score (NPS) surveys, and leverage the data to drive continuous improvement.
Customer Experience Surveys
Capture qualitative insights from your customers about their experience with your business.
Conversations Inbox
Manage all your customer communications in one universal inbox that combines chats, emails, and other customer messages.
Service Automation
Streamline your service processes by automating routine tasks and setting up workflows.
Live Chat
Resolve customer issues in real-time by engaging them directly on your website.
Reporting & Goals
Set service goals and use built-in reporting to track team performance and productivity.
Multi-Language Knowledge Base
Create a knowledge base for your international customers in multiple languages.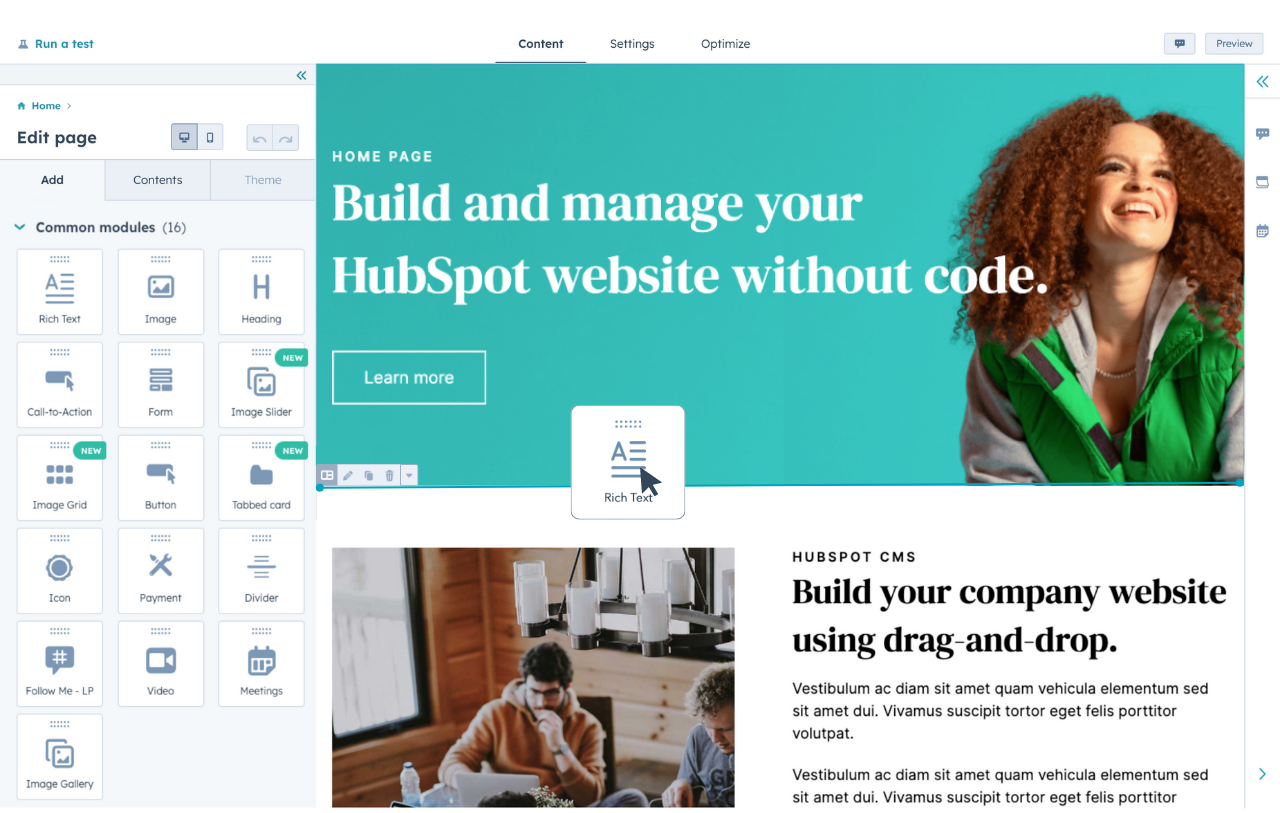 CMS (Website) Hub
The HubSpot CMS Hub is a flexible and powerful enterprise-grade content management system. Built on the HubSpot CRM foundation, CMS Hub enables developers to build robust, personalized web experiences, while also providing marketers with easy-to-use tools to update content independently. It's designed to enable both technical and non-technical teams to effectively manage website operations.
Website Pages
Create and manage website pages with ease using drag-and-drop editors.
SEO Recommendations
Get customized SEO advice for each page to help increase your website's visibility in search engine results.
Content Staging
Test your website updates in a draft mode before publishing them to ensure everything works perfectly.
Design Manager
Create and manage website themes, templates, and modules to maintain a consistent look and feel across your website.
Dynamic Content
Create personalized website experiences for each visitor based on their history and behavior.
Website Analytics
Track performance of your website in terms of traffic, conversion rates, and more to inform data-driven decisions.
Adaptive Testing
Improve website performance by automatically serving up the version of the page that drives the most engagement.
Secure Sockets Layer (SSL)
Automatically provision and renew SSL certificates to keep your website secure and improve its ranking in search engine results.
CDN & 24/7 Security Monitoring
Host your website on a global content delivery network (CDN) with 24/7 threat monitoring to ensure maximum performance and security.
Multi-Language Content
Easily create and manage content for your global audience in multiple languages.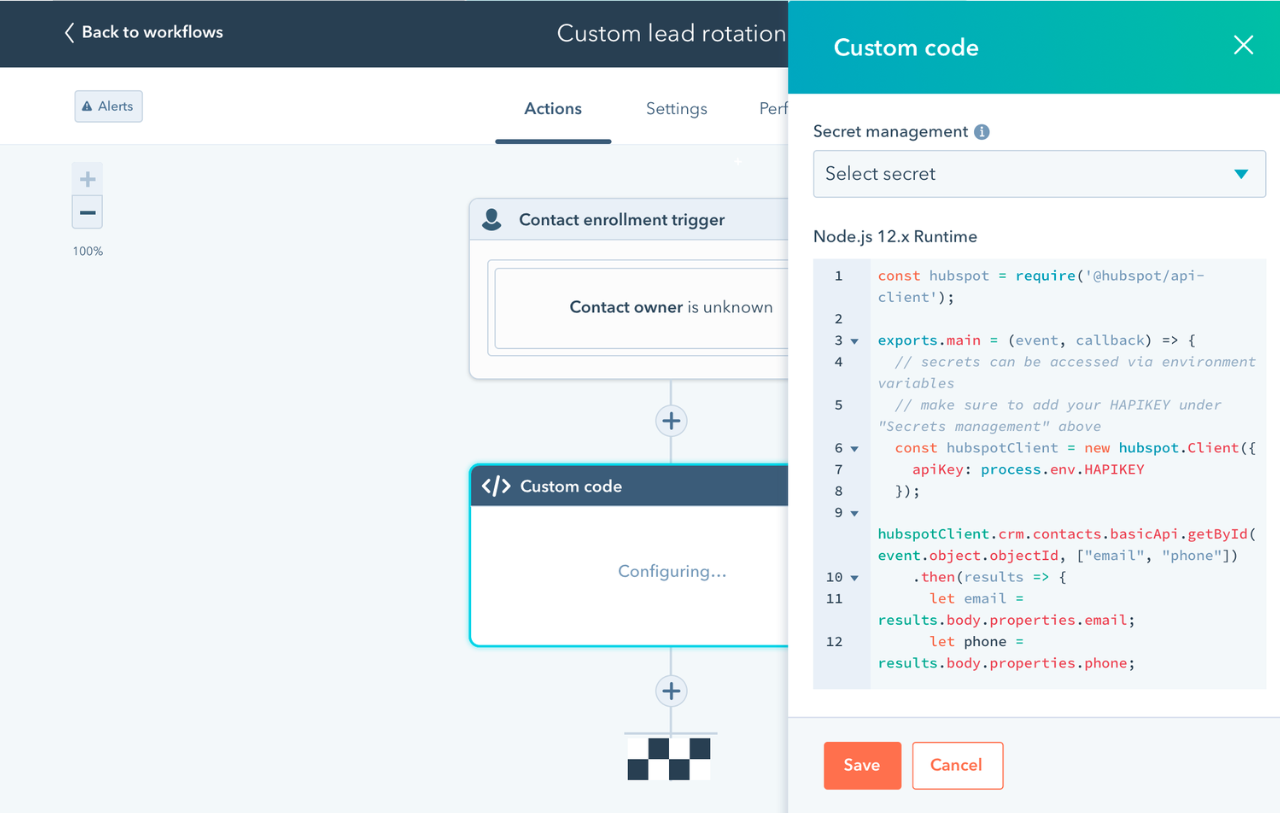 Operations Hub
The HubSpot Operations Hub is designed to align your teams around clean, unified customer data. Built on the HubSpot CRM foundation, it offers data syncing, automation, and data cleanliness tools to break down information silos and improve operational efficiency. The result is a seamless customer experience from end to end, all from within HubSpot's central system.
Data Sync
Sync your apps in real-time to HubSpot with pre-built or custom connections, keeping your data unified and up-to-date.
Programmable Automation
Use advanced automation to manipulate and manage your data, improving efficiency and accuracy in your operations.
Clean Data
Automatically keep your database clean and organized with features that manage duplicate entries and ensure data uniformity.
Workflow Extensions
Integrate apps and web services directly into your workflows to streamline operations and reduce manual work.
Custom Coded Workflows
Create custom automation functions with code to tailor HubSpot's capabilities to your unique business needs.
Unified Customer Profile
Maintain a single, unified view of each customer by automatically syncing and organizing customer data across all your systems.
Data Quality Automation
Automatically clean, update, and maintain your database to ensure accurate, high-quality data.
They are so good at breaking down complex business challenges and finding both quick-wins, as well as long term strategy solutions to overcome them. Their HubSpot onboarding program does exactly this.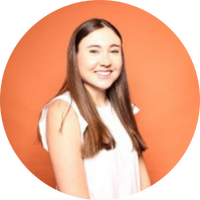 Allie Rocovich | HubSpot
We have improved our HubSpot capabilities to provide us more internal efficiencies and strengthened our monthly communication with our clients.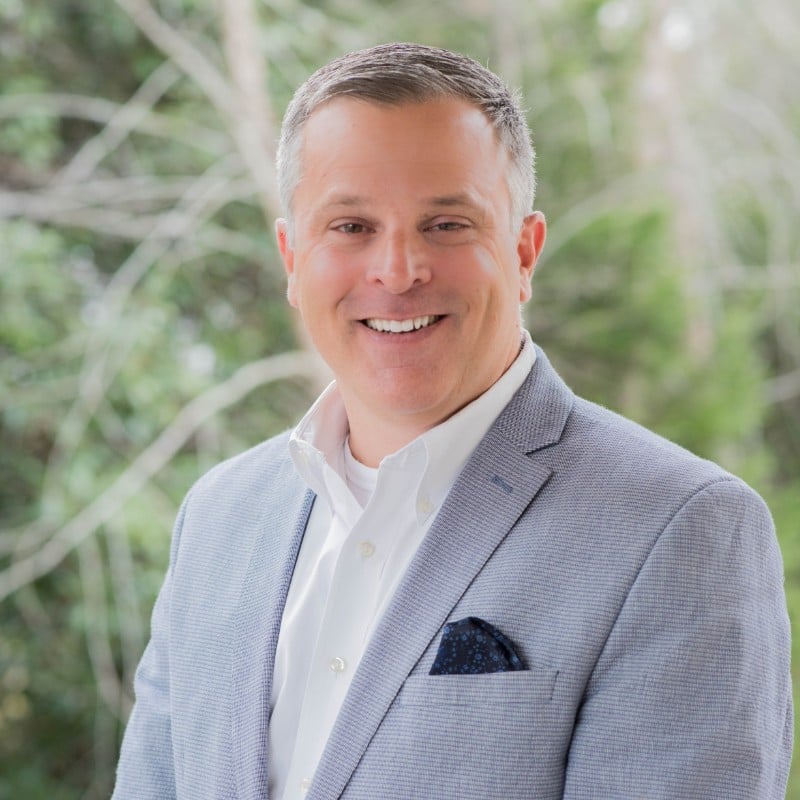 Marty Hamby | CAVU HCM
They make the process easy and enjoyable, providing great recommendations on how to optimize HubSpot for our business needs. They are fast, reliable, and know the system inside and out.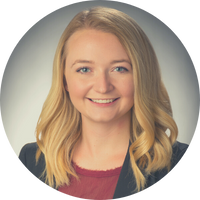 Sonya Ahola | The Ahola Corporation
We had HubSpot prior to working with The Gist, but weren't using it to its full potential. We are now seeing the benefits of putting HubSpot to work.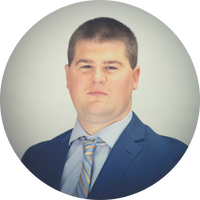 Kyle Masengale | ASAP Payroll
They've been driving our growth for years. And there is no one on Earth that I trust more than The Gist when it comes to all things HubSpot.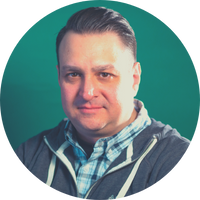 Joe Peluso | Complete Payroll
Let's talk HubSpot.
Schedule a HubSpot Strategy Session call to assess your needs, learn our solutions and pick our brains on how HubSpot can help you grow better.
Get expert guidance from a Certified HubSpot Solutions Partner on how to effectively utilize HubSpot for your business. Get all your questions answered and determine your best course of action.
Not ready to book a meeting yet? Click here to leave us a message.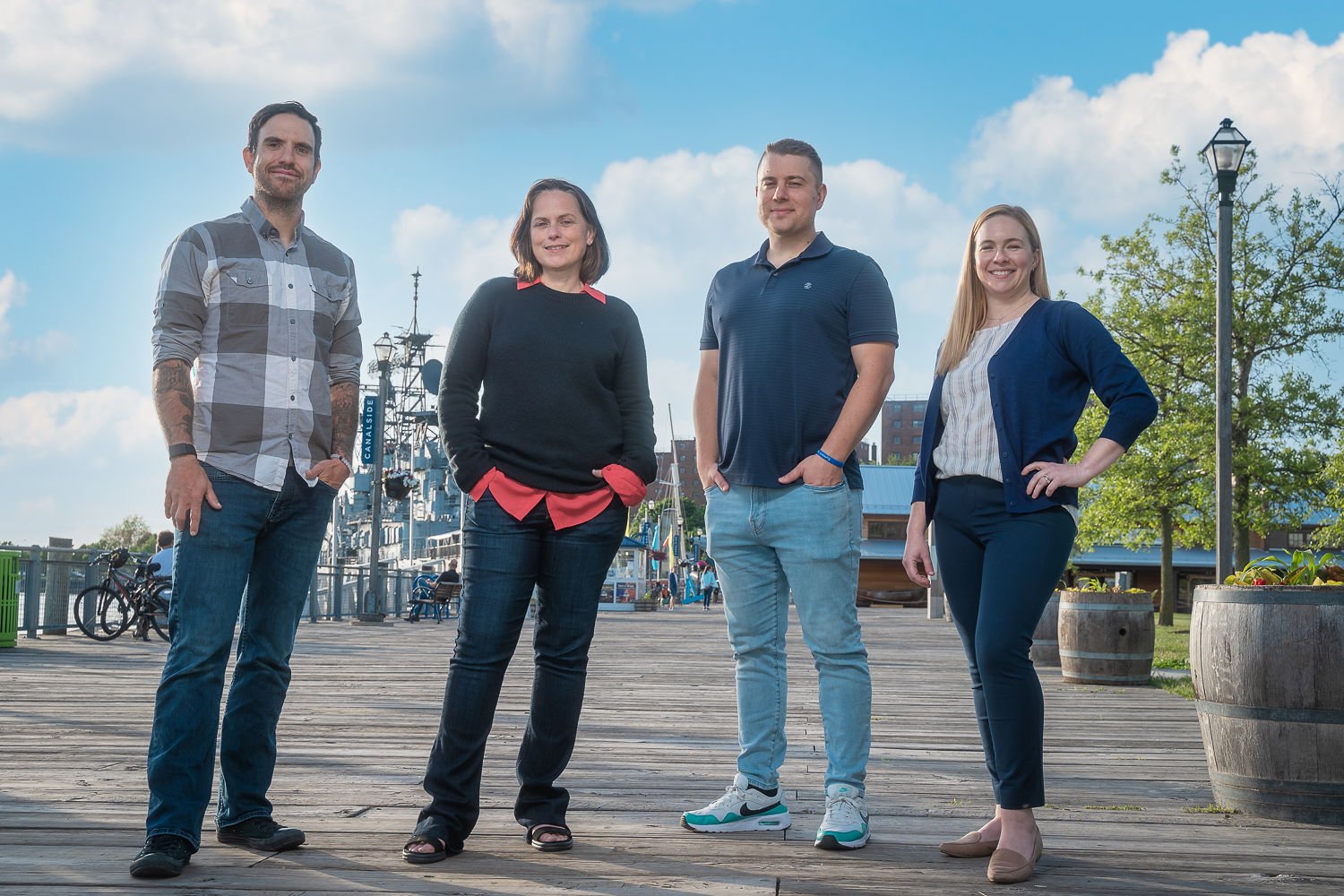 Leave us a message
Let us know how we can help and a member of our team will follow up with you as soon as possible, usually within 1 business day.